The DR650 can take on many forms!
Yet another SM version of the DR650. What a beautiful bike.... you gotta love that! 
Build details here :
http://www.huttenatt.com/?lang=eng&page=projekt&pjk=dr650sm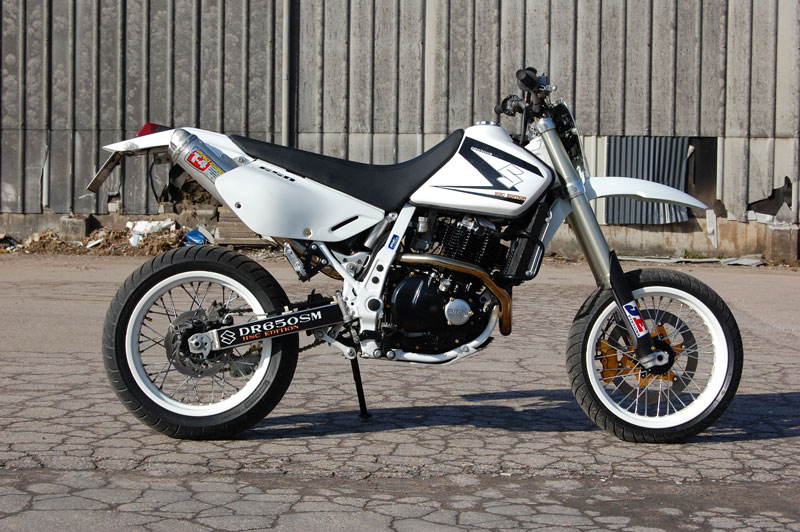 Could the author of this page please provide information about what parts were used and how mods were done to create these bikes? The pics are nice to look at but a nuts-and-bolts, how-to article should have accompanied them to make this a useful page.
DRRiders.com member Time Bandit's stunning DR650 Sumo....
http://drriders.com/topic12267.html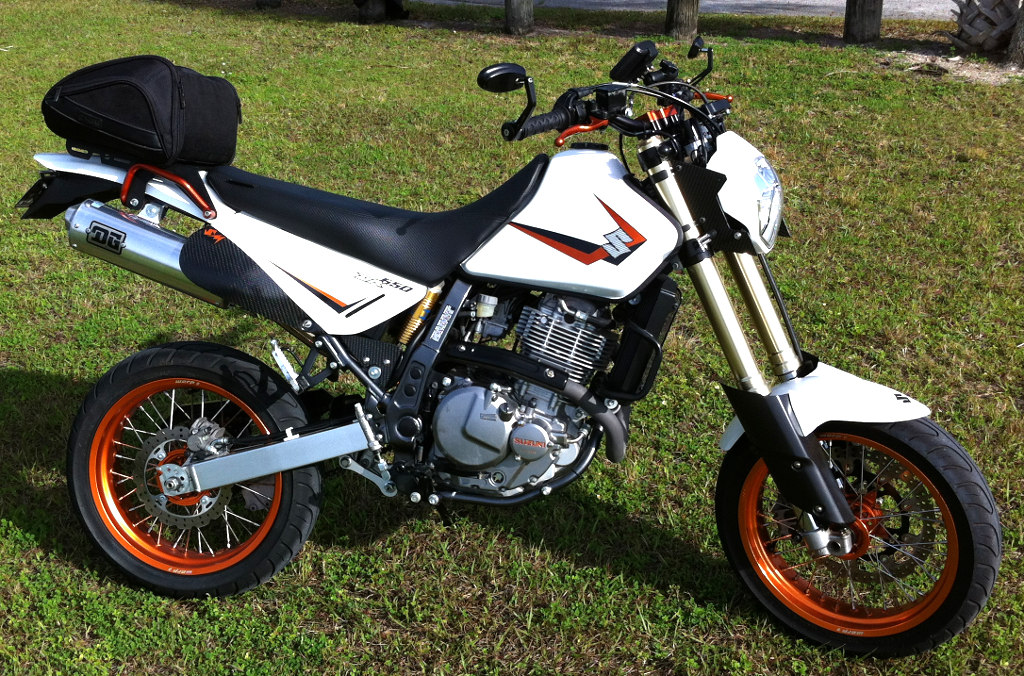 Time Bandit's updated Sumo... Even better than the first rendition!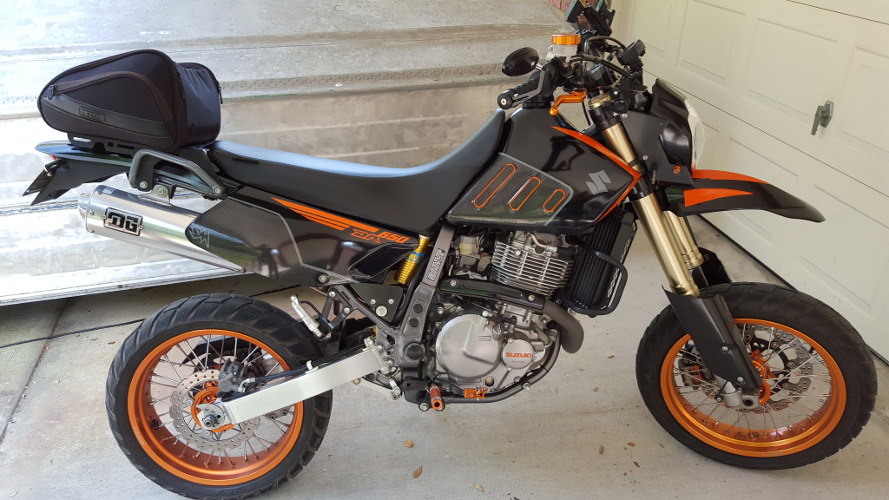 Ad blocker interference detected!
Wikia is a free-to-use site that makes money from advertising. We have a modified experience for viewers using ad blockers

Wikia is not accessible if you've made further modifications. Remove the custom ad blocker rule(s) and the page will load as expected.